To Write The Booklet That Can:
From The Desk Of New York Times Bestseller Book Coach Robin Colucci
Dear Friend, 
If you want to "shortcut" the time it takes to become a financially thriving coach, consultant, influencer, or business owner… regardless of your industry… or how many people know about you right now… 
This will be the most important book you'll ever read… 
Because it'll launch you into a new stratosphere of success in 85% LESS time than it takes other hopeful entrepreneurs who won't hear the good news of what I'm going to share with you… 
Because you'll learn the powerful new secret on how to get maximum exposure in minimal time… 
Doing little more than scribbling a few thoughts into an impressive booklet that has you climbing the ranks of your market.
And yes — it's true… 
This Book Is Absolutely FREE —
Yet Could Earn You The Sustainable Income, New Clients, & Dedicated Followers You Deserve!
I'll tell you more about it in a minute.
But first — I want to be perfectly clear.
You won't get rich and successful just by reading your FREE copy of the book that I've set aside for you… (it's actually sitting next to me right now.)
You WILL have to put what you learn into action.
Yet the good news is…
Which I know sounds a little "gimmicky"… it might even sound unethical or something like that. But it's not. 
Honestly — I'm almost positive "the booklet" will be the trend of the future…  
And there won't be a single world-renowned coach, consultant, or influencer who doesn't use it to reach the top of their industry and become amazingly successful doing what they love and being free as a bird to live the life they've always dreamed of.
But before I tell you why, let me introduce myself…
And share the quirky journey that led me to write the booklet I'm excited to give you FOR FREE today.
Hi. My name's Robin Colucci. And…
I Might Be The ONLY Book Coach On The Planet Who'll Tell You That You Might Not Need To Write A Book… Ever.
I know it sounds crazy…
It's even crazier when I tell you that I've made my living coaching entrepreneurs. Teaching them how to write books that grow their brand for almost 20 years.
And I have helped world-class experts write world-changing books…
I've worked with top scientists. Personal development experts. Corporate consultants. Astronauts. Nobel Prize winners. And CEOs of multiple million and billion dollar companies… 
Many of these books have won awards… received outstanding reviews… and have appeared on Amazon, USA Today, and the New York Times' Best-Sellers List.
Plus — I've written a critically acclaimed book called How To Write A Book That Sells You: Increase Your Credibility, Income And Impact… 
Which has helped me lead a pretty comfortable life.
But here's the deal…
YOU Might Not Need To Write A Book To Be Successful…
Don't get me wrong… 
It does work for some people, namely, my private clients.
But usually it's folks who already are known experts. With deep pockets. A strong following. And a "time luxury" that most new entrepreneurs and influencers just don't have yet.
The good news is — you don't need all that to get going and create a powerful authority piece you can use RIGHT NOW.
You Can Unlock Influence, Brand Notability, More Customers and Clients In Just 30-Days
I'll show you how in just a minute.
Here's how it all started… 
In 2017, I created an online course to help people like you create relevant, unique, salable book concepts and outlines…
52 people applied for the course.
Now — the course cost $4,000…
So I wanted to interview everyone who applied. And make sure they were ready to make that steep investment…
And more importantly — that they were prepared to write a book that would give them the return on investment they desired.
Can You Guess How Many Made The Cut?
Two.
So what was the deal with the other 50 applicants?
Well, they weren't ready to write a full-length book.
They were new entrepreneurs who were just getting started on their journey… recently quitting their 9-5 jobs "cold turkey" and thrusting all their eggs in one basket called HOPE…
Or they'd been trying to grow their brand or coaching program for a while…
But their cash flow was as predictable as winning lotto numbers. And they were biting, scratching, and clawing just to stay above the red.
Or some were even in a good spot, but didn't have a big enough brand yet…
So while listening to 50 stories like these…
I Couldn't In Good Conscience Ask Them To Spend $4,000 For My Course
Don't get me wrong, the value was beyond amazing…
But writing a book can take hundreds of hours. And thousands of dollars…
Which is time and money they should invest into growing their business.
With that said…
You've Likely Been Told That Writing A Book Is The Best Way To Increase Your Personal Brand, Generate New Leads, And Boost Your Business…
But the truth is… If ANY of the situations I just described DESCRIBES YOU,  
There is a better way…
And can skyrocket your influence, income, and following faster than you ever could if you were to try and write a full length book first thing.
Now — I'm not saying you shouldn't write a book at all.
But instead of spending time and money that you don't have to invest in a full length project… that could take several months and maybe even up to a year to finish… 
You need to take a little shortcut… 
And write a BOOKLET, instead.
Yes — a very short… very direct…highly targeted… booklet… 
Can give you the exposure you desire… incredible new opportunities to influence others with your ideas… plus, an additional stream of income to boost your bottom line.
And I've included the step-by-step process to achieve that inside the FREE booklet that I've set aside for you on this page. It's titled…
High Profit Book Blueprint: 7 Steps To Write And Publish A Booklet That Attracts Dream Clients And Grows Your Business
Here's a look at what's inside…
✔ The truth about writing a book… and why you likely DO NOT need to spend hundreds of hours hunched over a laptop "click-clacking" on the keyboard, or tens of thousands of dollars on expensive editors and marketers… that won't actually allow you to make a high return on investment if you try to write a full-length book too soon.
✔ Why writing a booklet (15% the size of a full-length book) can earn you 85% MORE profit… in 30-days! Flip to page 16. 
✔ The 2 most effective outline strategies for writing your booklet. (Just follow these and you'll be good as gold when you start writing.) 
✔ 4 amazingly simple steps to finding the Big Idea for your booklet… and make it stand out from everyone else's work.
✔ Why creating a booklet can get your ideas and philosophies into the hands of hundreds… maybe even thousands more potential clients in a fraction of the time it would take otherwise. 
✔ 9 ways to "write a book" that you can use to skyrocket your influence and income in days (maybe even minutes)… without actually writing a full-length book. Flip to page 10. 
✔ Why writing a small booklet is the key to saving time… boosting influence… eliminating frustration… ending confusion… and getting a POWERFUL marketing piece that can transform your business in just a few short months!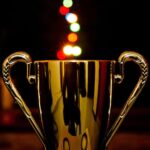 It Takes A Whole Book To Build Trust With Your Reader And Convince Them You're "The One," Right?
Wrong!
I'll actually show you how to build trust with your reader in the first 4 sentences of your booklet… 
So they'll be eager to buy what you're selling… before you try to sell them anything! On page 30.
Plus — you'll also discover…
✔ How to make sure your booklet is locked and loaded and ready to go, from the front cover to the final page… (just use my "From Manuscript To Marketplace" Checklist, and your readers will be blown away by the quality of your work!) Page 37.
✔ How to market your own book like a professional… Browse the 8 questions on page 42 to learn how to "recycle" information from your booklet into a full-on million-dollar marketing strategy!
✔ The massive game-changing shift that happens when you publish your coaching philosophy and process… and why it makes you worth MORE to potential clients. Page 12.  
✔ The "hidden costs" of creating a full-length book that you need to steer clear of. (Most people don't even think about these things before trying to write a full length book — and it puts them in debt or they never release their book at all because of it!) Page 17.  
✔ Why thinking of quarters, dimes, nickels, and pennies is the KEY to creating the perfect outline for your booklet… Page 27. 
Did You Know You Probably Already Have Most of Your Booklet Written?
I'm not pulling your leg… it's true! 
Do you already have content somewhere? A blog post? Something on Facebook? Instagram?
Copy, paste, and use it in your booklet! Find out how on page 17.
Plus — I'll reveal…
✔ How to increase your "discoverability" in a fraction of the time it takes most people to even write up an outline for a full length book. Page 9.
✔ The myth-busting secret that'll get you "up and running" and writing right away! Page 29.
✔ A proven template for every chapter of your booklet… so you can crank out your groundbreaking new booklet in just 4-hours if you'd like! 
✔ How to get your reader to STOP listening to other "experts" in your field… and listen to YOU instead! Page 23. 
✔ Need help editing, packaging, publishing, printing and posting your book to Amazon? Check out my VIP link on page 39 to get it all done quickly, affordably, and with amazing excellence! 
Don't do anything before you discover…
The #1 thing you must do before writing your booklet that'll make it clear and salable…
And boost your brand, business, and bank account! Page 9.
You'll also find out…
✔ Why numbered lists will make you more money than winning lottery numbers! (And how to write them in a way that excites your reader and has them begging for more.) Page 32.
✔ The one thing you should never… EVER… close your booklet without. (Most entrepreneurs miss out on hundreds of thousands of dollars because they don't put this at the end of their books). Page 33. 
✔ 8 questions to ask yourself when you edit your booklet that'll help make your final draft flawless! Page 35.  
That's a lot of real, practical and fool-proof steps that are changing the way coaches, consultants, and "up and coming" small business owners get their faces and ideas out there…
Making it easier and faster than ever to establish your brand…
Increase your profits… 
Attract dream clients who are dedicated to you…
And Do What You Love For A Living With Amazing Success!
The pivotal key is creating a small booklet with my exclusive 7-step process that's proven to work.
And like I said…
Right here and on this page only… I want to give you access to this information for FREE.
I'll tell you why I'm giving it away in a moment. But first…
Like I said. The book is free.
I actually have your copy sitting right here next to me.
All I ask is you cover the postage of $7.50*.
I'm using USPS, and their flat rate for a book this size is $7.50* shipped anywhere in the United States.
Your book will be shipped same day.
As soon as you request it from this page, I'll ship it to you. (Unless it's the middle of the night, then I'll do it in the morning.)
I'll also email you the shipping information. And if you're in the U.S. you'll get a tracking number, too.
See — after that story I told you about earlier… 
Where I had to turn down 50 hopeful entrepreneurs for my full length book coaching course…
I knew I had to figure out a way to help.
I mean, I'm so thankful for where I'm at right now. It's taken a lot of hard work. But I'm living the life I've always dreamed of. I wouldn't trade it for anything.
And I want to help YOU achieve the same…
By giving you a very practical and cost-free way to share the value of your ideas and passions all over the world. And "get yourself out there"…
With a user-friendly 7-step system that'll help you easily create your first booklet… so you don't spend a ton of money or waste a lot of time publishing a full-length book when writing a booklet can be so much more powerful and practical (and you can even start right now)…
Does that make sense?
And the truth is, if I wrote this booklet for me… I would slap a $14.99 price tag on it and put it up on Amazon.
But I didn't write it for me.
I wrote it for YOU.
And I want you to have it…
Which is why I'm giving it away for free on this page. But with all that said… I need you to keep one thing in mind.
If you're interested in grabbing your FREE copy of High Profit Booklet Blueprint…
You should act as soon as possible. Because…
I've Only Ordered
1,000 Copies To Give Away
And it's very likely they're going to sell out almost instantly… 
Because getting published is a HOT business strategy right now, and those who don't elevate their status and brand will get left behind…
I know the demand for this powerful and completely ethical shortcut to more profits, more dream clients, and more exposure is very, very high.
So please…
Even if you're just slightly interested… you have nothing to lose…
Claim your copy right away. Because… 
Once They're Gone…That's All She Wrote
Just click the gold "Send Me My Free Book!" button at the bottom of the page… fill out your information on the secure checkout page…  
And I'll personally get it shipped right away… 
And it'll be in your mailbox 2-7 days from now. (To keep shipping rates low, international orders will take longer).
But hey… 
I Want To Do One More Thing To Make This Decision As Easy As Possible For You…
And Back You Up With The Boldest Guarantee In The World
I 100% guarantee you'll love this book. And you'll see how it can set you on the fast path to influence, profitability, and dream clients. 
If for any reason it doesn't…
Or you aren't thrilled with how practical my book is…
I'll personally give you a full refund on the $7.50 fee. And you don't even need to return the book.
It's yours to keep regardless.
That's right. You don't have to send anything back. Just send me an email, and I'll give you a refund on the $7.50 postage fee. No questions asked. No hassles. And we can still be friends.
You have nothing to lose and so much to gain when you claim your free copy of High Profit Booklet Blueprint.
But remember — this is a very real limited-time offer. So claim your copy before they're all gone by clicking the gold, "Send Me My Free Book!" button below!
Thanks for taking the time to read this letter!
To your success,
Robin Colucci
P.S. In case you're one of those people (like me) who just skip to the end of the letter… here's the deal:
I'm mailing you a 50 page book that outlines 7 foolproof steps to create a high profit booklet that'll boost your income, establish your brand, and attract dream customers like a magnet.
The book is FREE. All you have to do is pay the $7.50* shipping fee.
There's no catch at all.
But you do need to act fast. Because I've only ordered 1,000 copies to give away for free.
And it's very likely they're going to sell out almost instantly…
Because getting published is a hot business strategy right now, and those who don't elevate their status and brand, will get left behind…
I know the demand for this powerful and completely ethical shortcut to more profits, more dream clients, and more exposure is very, very high.
So the 1,000 copies will likely sell out very, very quickly.
Like I said — there's no catch. In fact…
If you don't like the book, let me know and I'll even give you back the $7.50* you spent on shipping. And you can keep the book. You won't have to send it back.
This is a no risk and all-reward opportunity for you.
Click here and claim your copy now. You'll be so glad you did.
*Rate posted is for U.S. domestic Priority Mail. International rates vary.